"Red bean" estate
Owned and Managed by; Kuppanda Muthanna and his son Kuppanda Ponnappa.
Our coffee estate is located in the Coorg district of Karnataka, which is widely considered to be the finest coffee region in India. Situated at an altitude of 3500 feet above sea level, our estate benefits from cool temperatures and a unique microclimate that is ideal for growing coffee.

Unlike most coffee plantations around the world that rely on direct sunlight, our coffee plants are grown in shade under natural cover. Our estate is located in the Western Ghats, an ecologically diverse and sensitive region that is home to a wide range of plant and animal species. By growing coffee in the shade, we help to maintain the region's biodiversity, and our coffee plantations make a positive contribution to the socioeconomic development of the hilly region.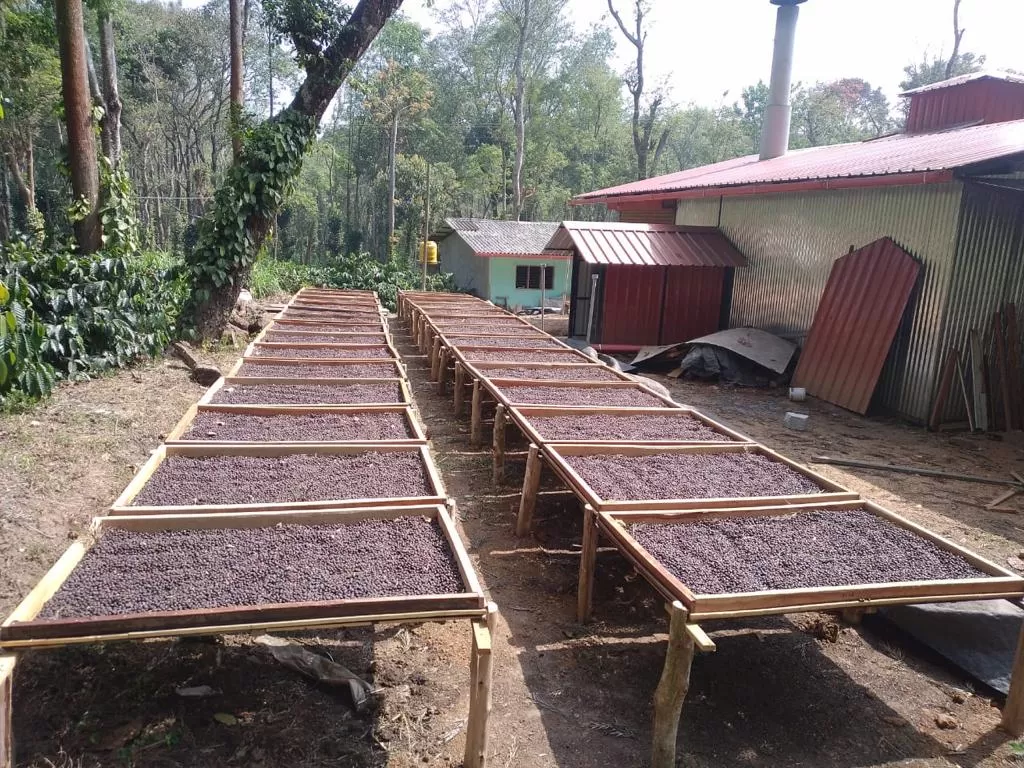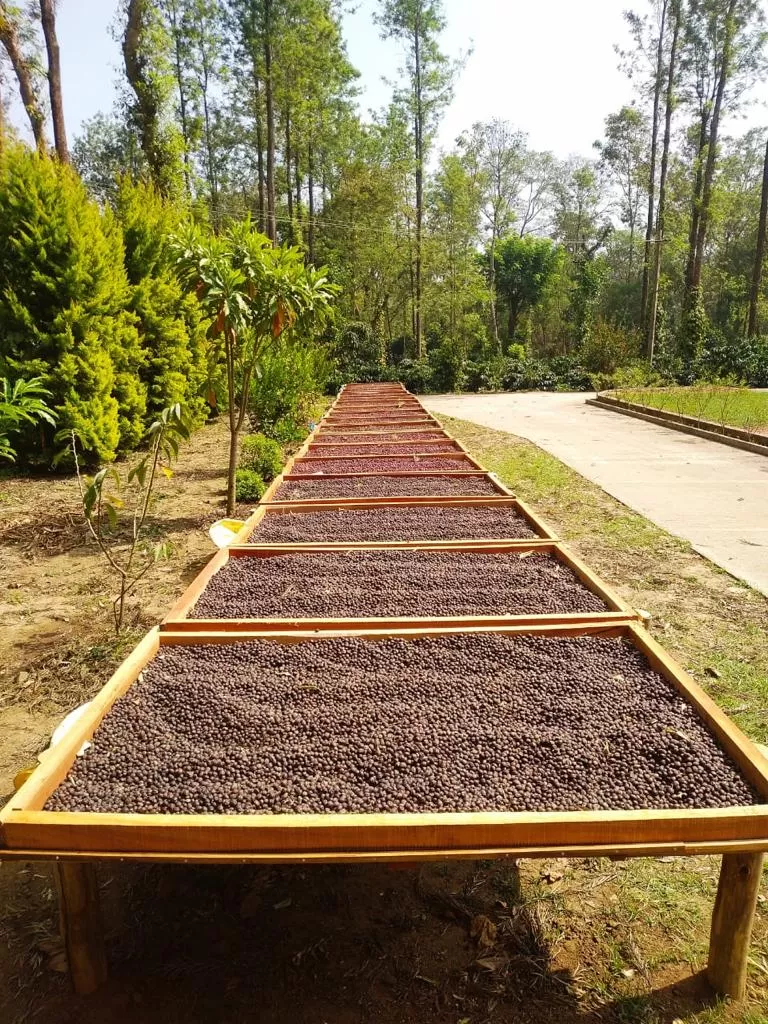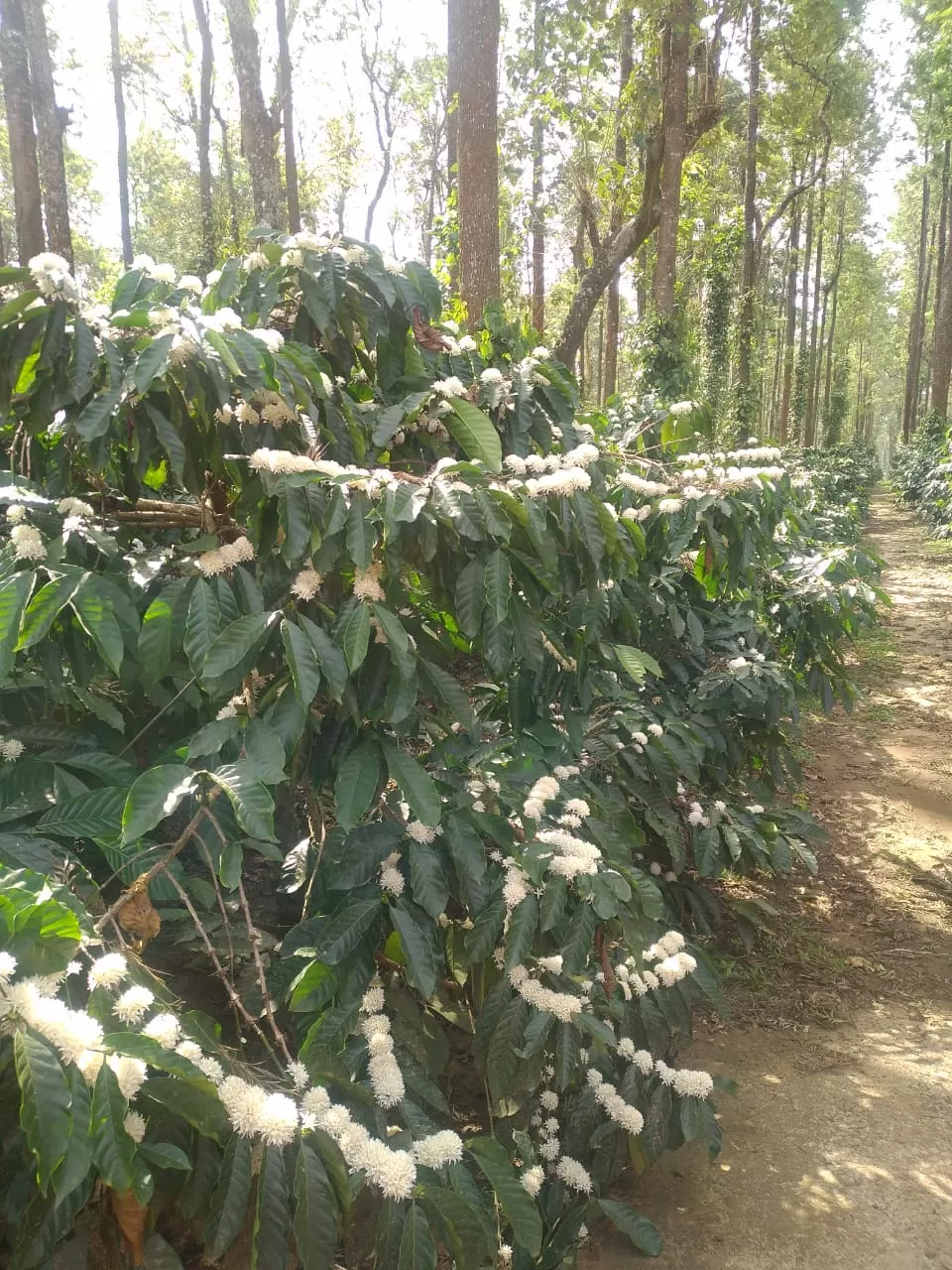 Coffee has been an integral part of Coorg's culture for many generations. In fact, almost every family in Coorg has a tradition of growing coffee, and this has contributed to the region's reputation as the "coffee cup of India."

At our coffee estate, we grow some of the finest single-origin Robusta coffee, as well as black pepper. We take great care during the processing stage to ensure that the coffee retains its unique taste and aroma.

Our coffees are sun-dried Cherry and Washed Parchment, and we handpick only the ripest coffee beans, which are then dried in trays to ensure even drying and the best possible flavor.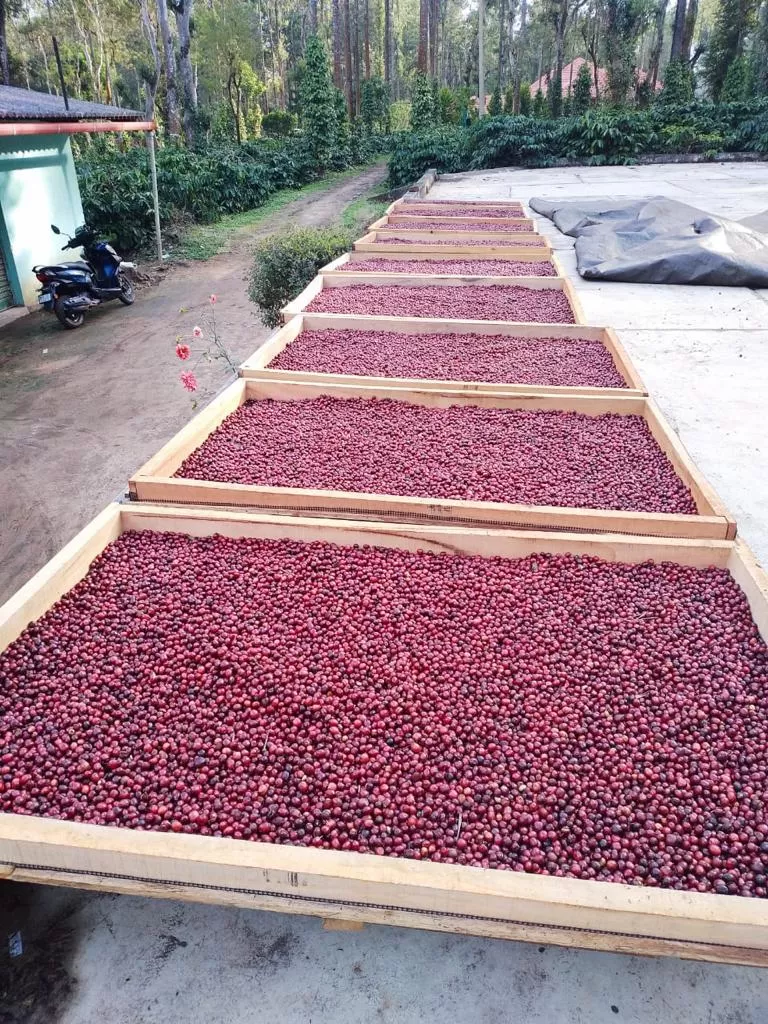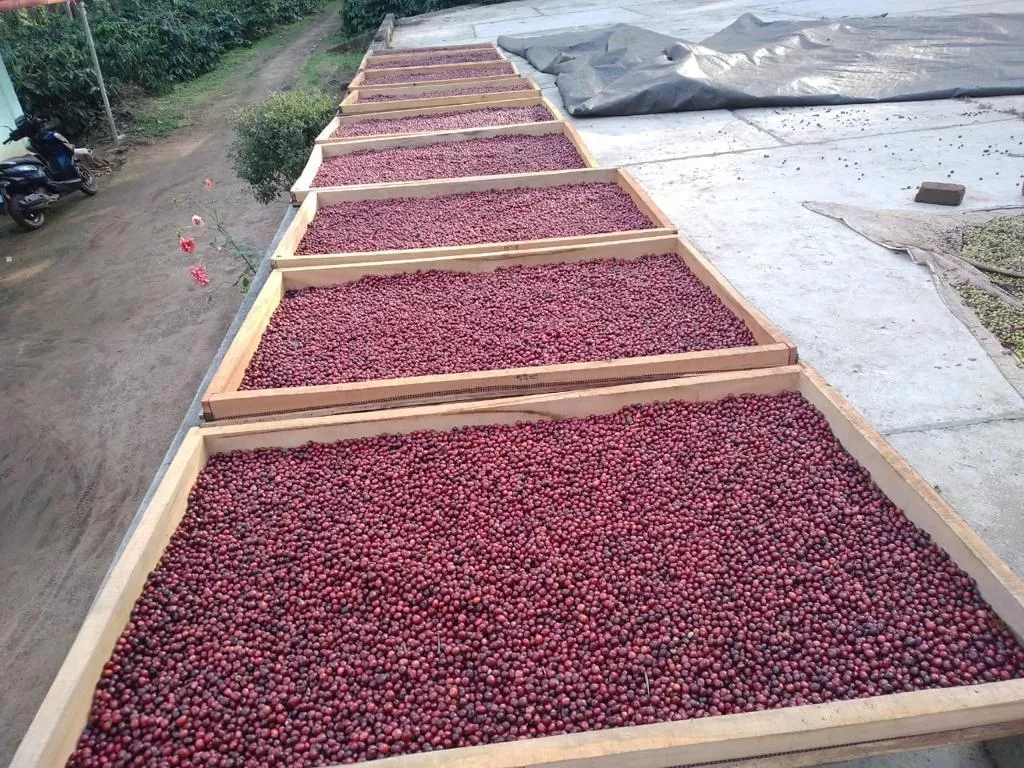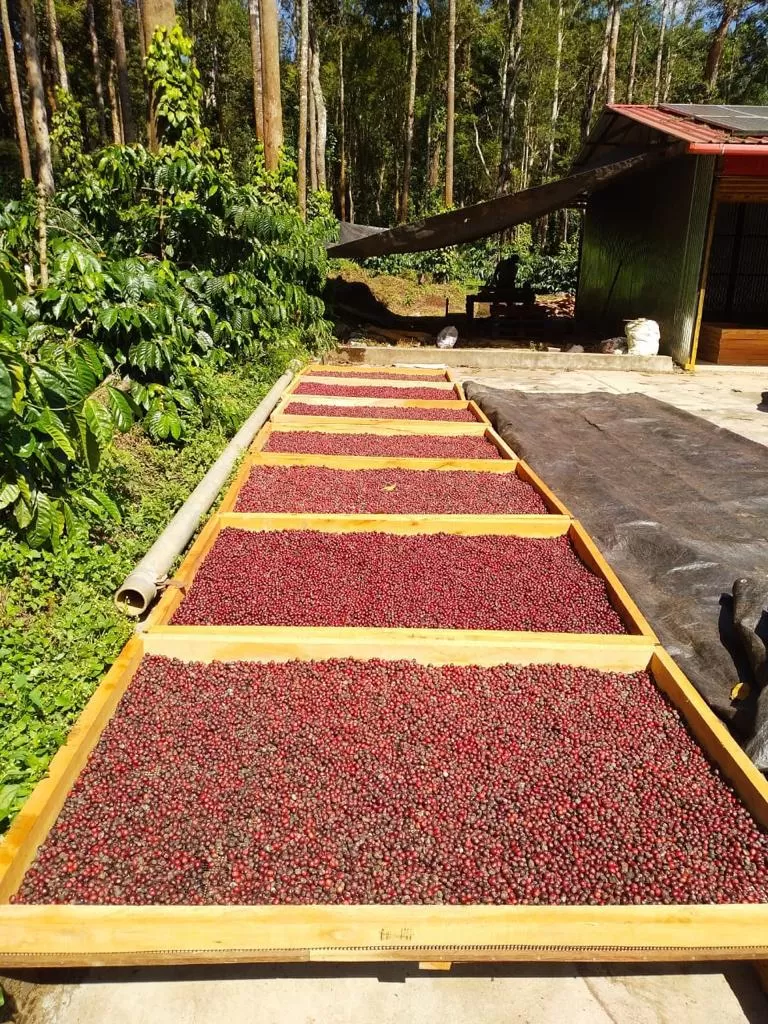 We take pride in our coffee roasting and blending process. Our Red Bean - Coffee is available in its purest form, which is 100% Single Origin Robusta. It has a fragrant aroma of sweet chocolate, a herb-like flavor with a hint of spice and roasted nuts, and a smooth, buttery mouthfeel. We also have in stock 100% single-origin Robusta. For inquiries, please contact [email protected].

We are constantly striving to improve our coffee and are committed to providing our customers with the finest coffee experience. Keep watching this space for further updates on the Red Bean!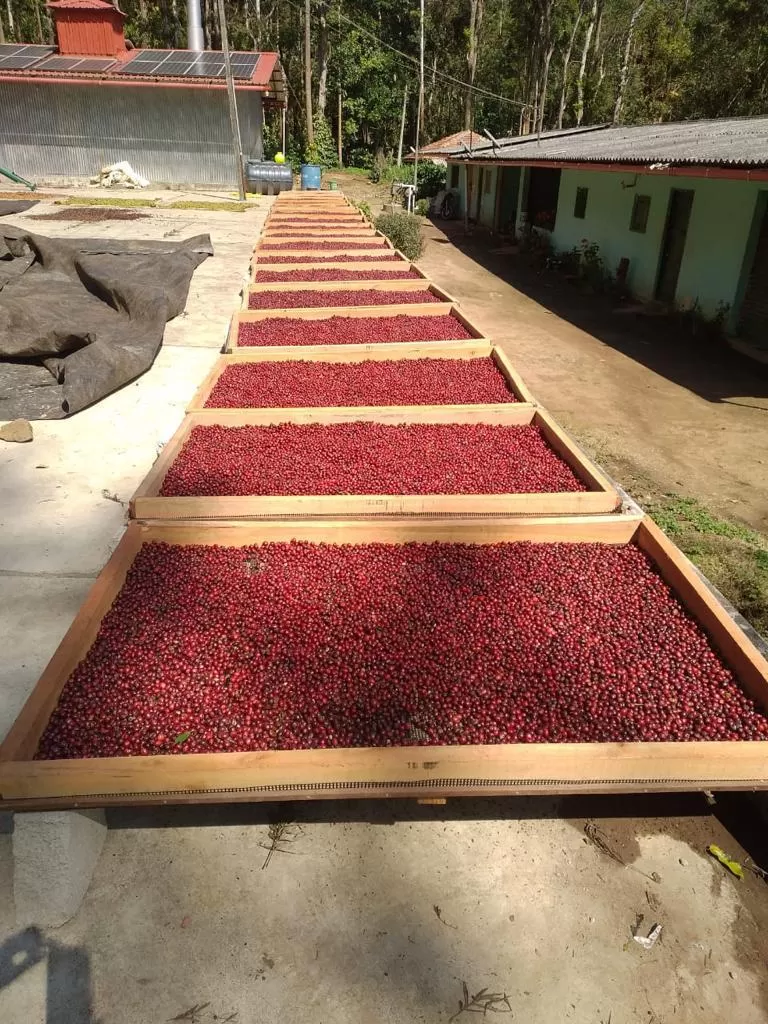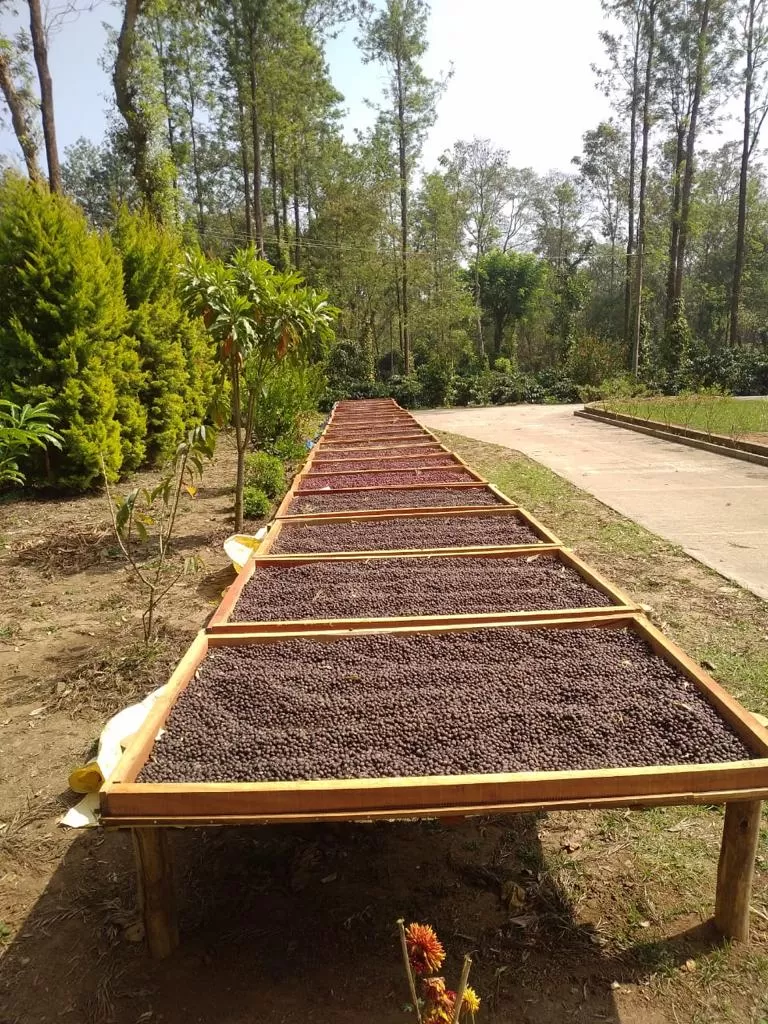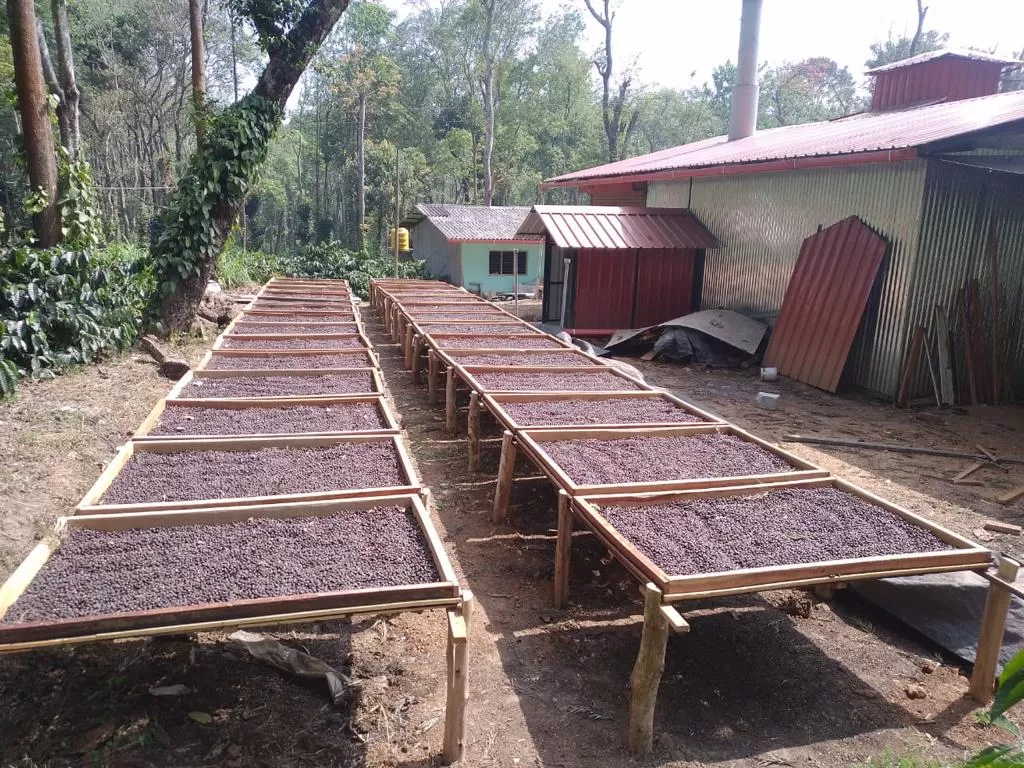 Bulk quantity up to 8 tons available, this is sun dried ripe coffee
For inquiries, please contact [email protected].