Abbydhama Estate Homestay, Madikeri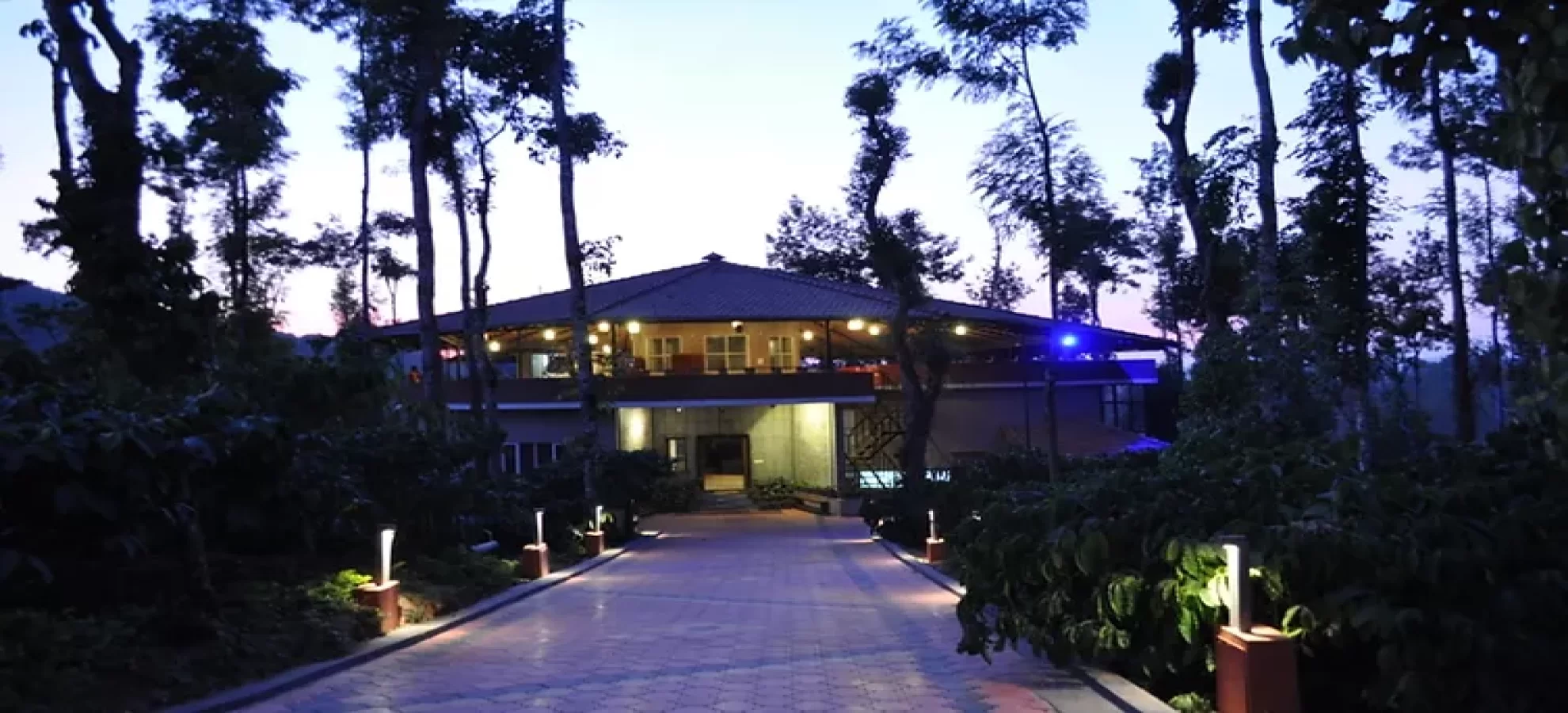 HOSAMANE-The contemporary bungalow with a unique architecture, has five circular rooms with coffee theme, each having a separate entrance. Each room is uniquely coloured relating to the growth of coffee by stages. The balcony of each room has a different view of the coffee estate surrounding it.
The roof top area is a place to rejuvenate with a panoramic view which unfolds before the eyes. This ambiance is ideal for birthday parties, engagements, friends and family get-together and meetings.
HALEMANE- A tiled roof traditional Villa, has four rooms, all attached with western commode. The house has a lounge, a portico, and a dinning area. Facilities for indoor games like carrom, chess, etc. are provided. Guests can utilise the open space covered with lush green lawn for relaxation and leisure. A unique attic conncted through a bedroom is a space for group activities which can accommodate 15 people. Halemane as a whole can host around 25 guests.
Facilities:
Swimming Pool-'MATSYA' : The crisp fresh air caresses the senses as one takes a swim alongside the majestic view of mountain ranges.
The Play Room in Hosamane is an ideal haven for children.
Roof-top of Hosamane is a place for relaxation even during the rainy season and is a perfect place to host parties.
Separate Meeting hall facility is provided.
Tree House in the midst of the estate is a silent corner for peace lovers.
Bedroom balcony of each room gives a stunning view of the coffee plantation.
Lush green lawn surrounding the Halemane is a comfortable zone for evening sit outs, walking and out door activities.
Natural Lake will be equiped with peddle boating during the summer.
Bon fire will be arranged on request from 7:30 pm to 9:30 pm only.
A separate bath and toilet for driver is provided.
Trekking arrangements are made on request.
Vehicles are arranged for commuting.
Outdoor activities during summer
SEPARATE KITCHEN FOR VEG AND NON VEG
SEPARATE DINNING AREA FOR VEG AND NON VEG
Separate utensils and serving dishes used for veg and non veg.
Vehicle parking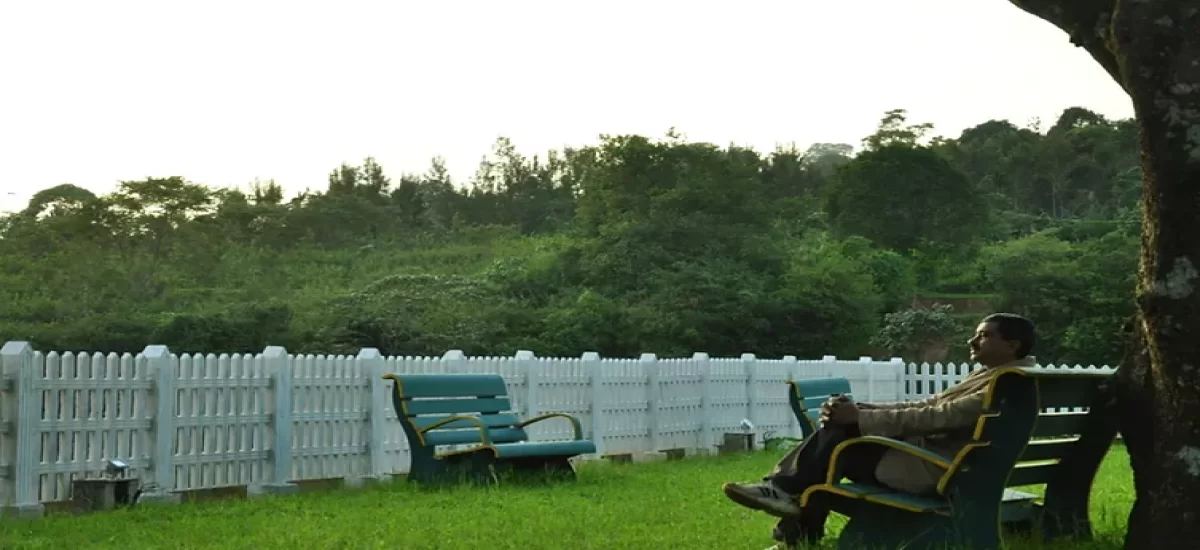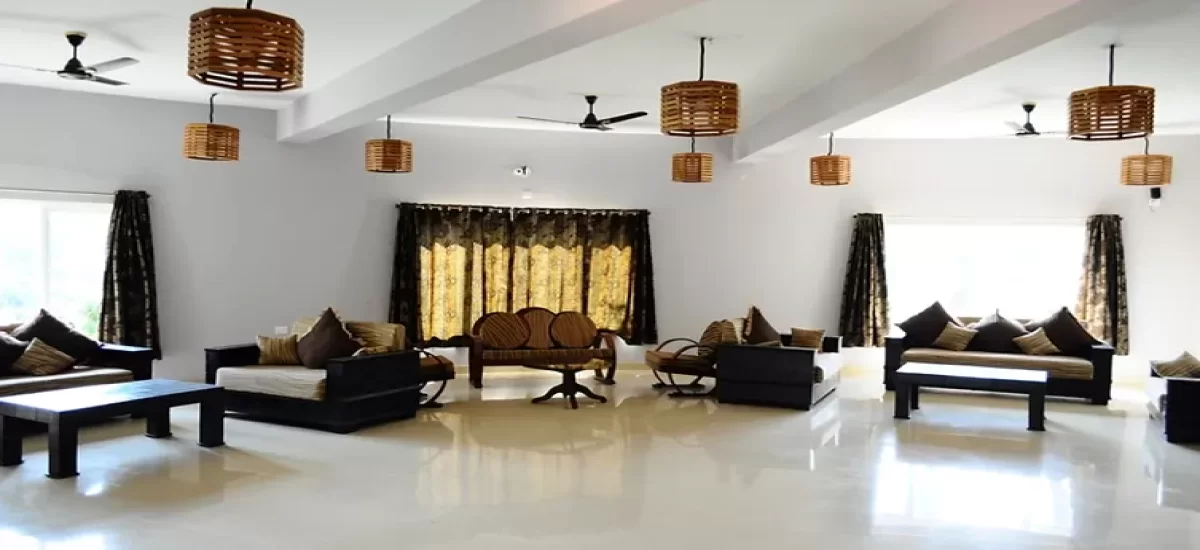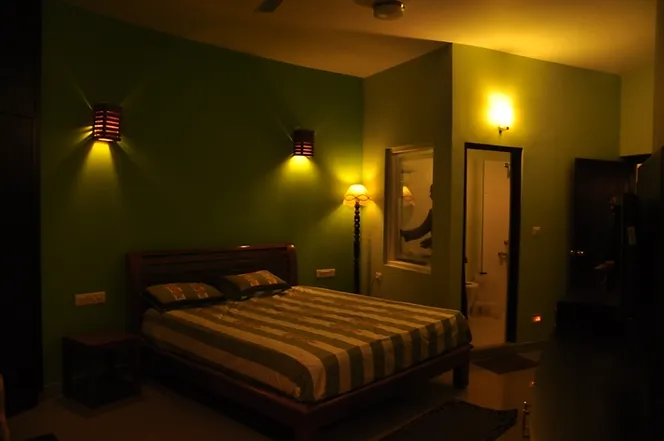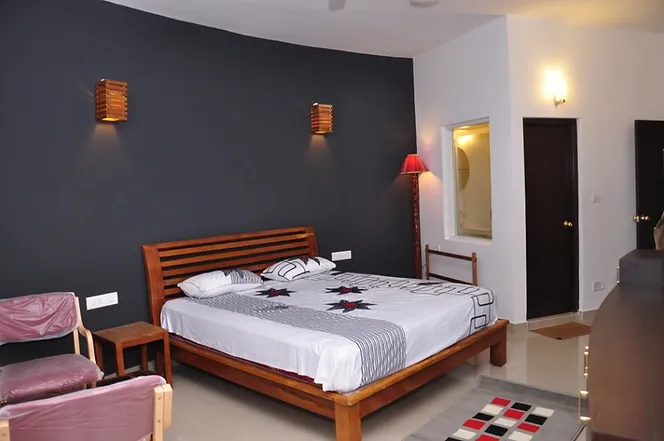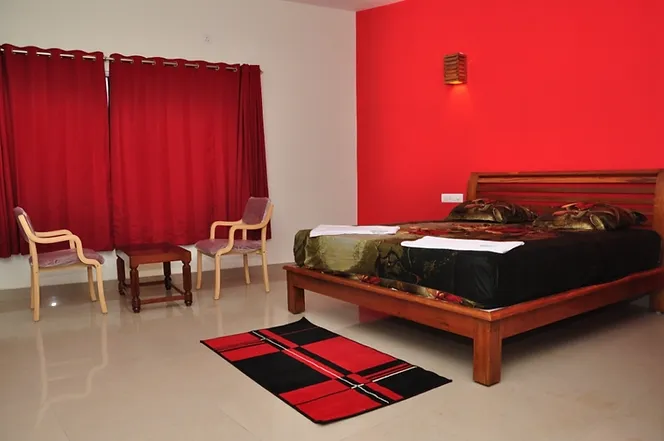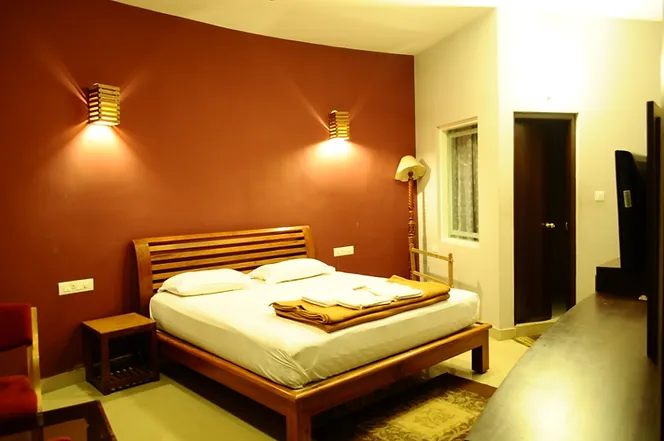 Contact
Name: G.Chidvilas
Email: [email protected]
Mobile: +91 94480 48829