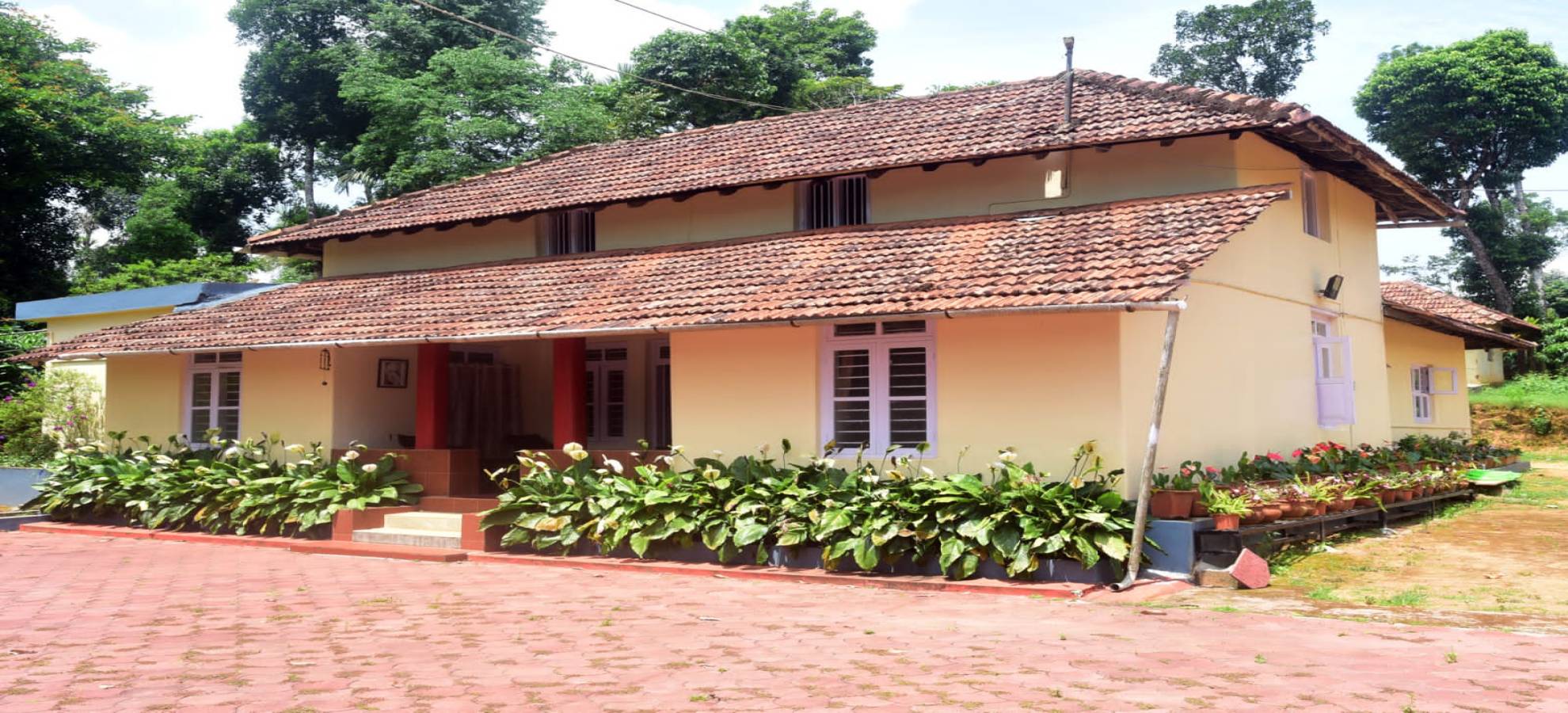 Who We Are
Bengnaad House is a charming and traditional Kodava homestay that is located around 24 km from Madikeri Town near scenic Cherambane in the Coorg District of Karnataka.
For a long time, Coorg has been the pick of travelers and tranquillity seekers. With the mushrooming of large and mid-size hotels and resorts, Bengnaad House stands out as the perfect blend of privacy and fine, contemporary accommodation on an affordable and comfortable budget.
Join us at Bengnaad House for some much-needed R&R (rest and rejuvenation) and regain your balance of life.

Meet Your Host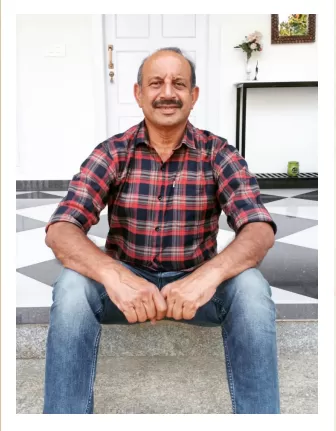 P.Satish Subbaiah is your ever-smiling and efficient host. He has 35 years of experience in the hospitality industry both in India and abroad.
A nature lover, Satish enjoys nothing more than showing people around the area he knows so well and is just the man you need to pamper you and make sure your stay at Bengnaad House is comfortable and memorable.
Touch base with Satish:
Phone / WhatsApp: +91 9741452523
E-mail:
[email protected]
What We Offer
A house with three cozy, double bedrooms and two single bedrooms. Two double bedrooms have modern bathrooms, hot/ cold water. Drinking water is provided.
On arrival, you will be given a welcome drink (tea, coffee or juice).
Daily newspaper will also be provided, on request.
Free Wi-Fi is available and you can catch up on your TV viewing if you wish (TV in dining room).
Invertor for uninterrupted power along with heated water.
Tariff includes breakfast (South Indian, and continental (bread & eggs). Coorg's best-loved breakfast dishes can also be provided on request.
On request, arrangements can be made for taxi services, trekking, and plantation visits.
Resident caretaker / owner available at all times
Pricing
Pricing : Rs.1500/- (incl of taxes) per person per day (includes breakfast)
Meals will be provided on request @ Rs.300/- per meal per person (veg or non-veg)
Cancellation
Over 1 week: 75%
48 hours- 1 week: 50 %
48 hours: No refund, regrettably
Check in/ check out: 24 hours
Booking
Booking with 100 % advance
About Coorg
Coorg has been variously described as, 'the Scotland of India' and 'Kashmir of the South'. Officially known as Kodagu, it is one of the most accessible and popular hill stations in South India.
With its rolling mountains and spectacular waterfalls, this land is a nature lover and trekker's paradise.
Located in Karnataka, Coorg is a popular coffee-producing hill station and is associated with perpetually misty landscapes, forest-covered hills, wildlife, coffee and spice plantations, and breath-taking scenery.
Here are a few places near our homestay that you can visit. They will certainly make your trip memorable.
Abbey Falls
Talacauvery
Bhagamandala Temple Complex
Nalknad Aramane Palace
Tadiyendamol
Kopatti Maley
Madikeri (with many surrounding attractions like Madikeri Fort, Omkareshwara Temple, Raja's Tomb, Government Musuem
Other popular destinations around Coorg include:
Nagarhole National Park
Chiklihole Reservoir
Dubare Elephant Camp
Iruppu Falls
Harangi Dam
Honnamana Lake & Temple
Mallalli Falls
Kotebetta Peak
Padi Iggutappa Temple
Namdroling Monastery in Bylakuppe
Getting Here
Madikeri to Bengnaad House (Cherambane)
This scenic drive is approx 24 km. When you reach Madikeri town limits continue driving till you reach General Thimmaiah Circle. Proceed to Bhagamandala road (it is also the road that leads to Mangalore). Go down this road for about 3 km and at Thalathmane you will come to a steep left hairpin bend. Take this bend to the left and you are on the way to Cherambane. The same road also leads to Talacauvery. Madikeri to Cherambane is a 35 minute drive. You can look out for these villages as you drive to Bengnaad House: Appangla, Bettageri and Kargunda.
One kilometer before you get to Cherambane, you will see a bus shelter on your left. A "BENGNAAD HOUSE" sign board will also be visible. Next to the bus shelter, you will see a grey and black gate with the name "PS POOVAIAH" on it. Open the gate and drive through the coffee estate for around 200 meters to reach your destination.
Please call Satish on +91 9741452523 when you leave Madikeri.
If you are coming by bus
When you reach Madikeri you can hire a jeep or car to bring you to Bengnaad House.
If you wish, your host can arrange for you to be picked up at the bus stand. Please inform Satish in advance and he will make the necessary arrangements. (Call: +91 9741452523).
Alternatively, you can take a bus to Cherambane unless you reach Madikeri before 6 am or after 6 pm - buses won't be available between 6 pm to 6 am. Usually buses going to Bhagamandala and Talacauvery halt at Cherambane. As you enter Cherambane you will see a red post box and the signboard of the post office, on your right. The post office is a tiled-roof building. Opposite the post office, and to your left, you will see a liquor store called Mithra Wines.
Satish will meet you at the Cherambane Post Office and escort you to Bengnaad House. Please call him (+91 9741452523) when you are seated in the bus at Madikeri.
Touch Base
E-mail [email protected]
Website www.reallygreatsite.com
Phone: +91 9741452523
Address: BENGNAAD HOUSE Bengoor Village Cherambane Post North Coorg via Madikeri Kodagu 571201